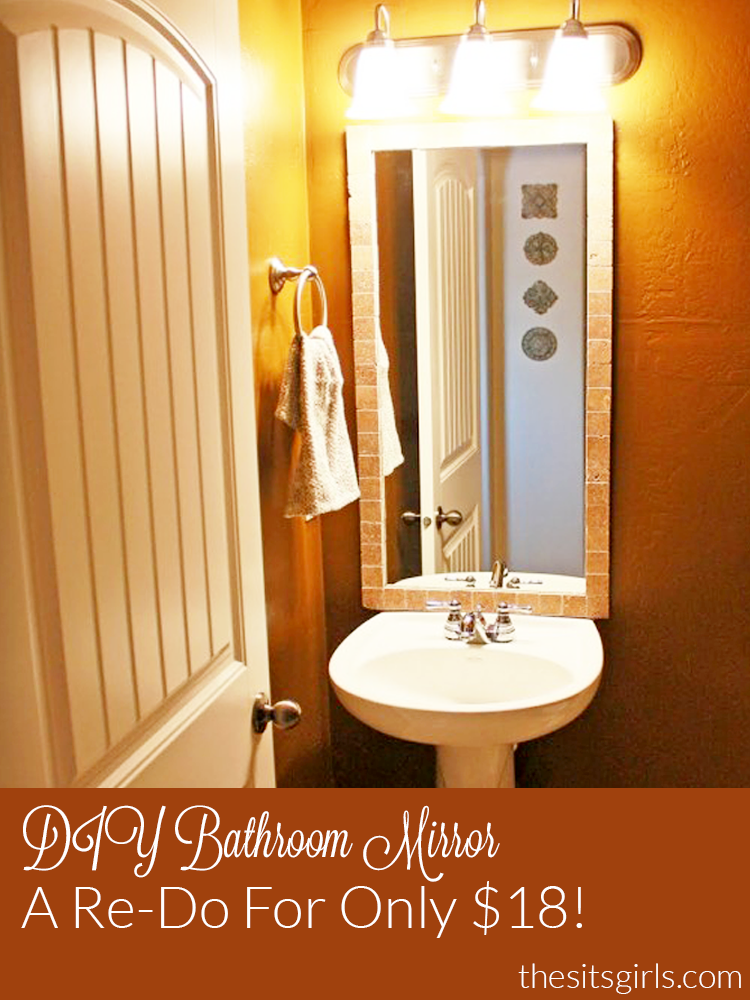 I don't mean to whine….I mean I've been blessed with many wonderful gifts….with a few exceptions. 🙂
I can't draw (Oh how I wish I could!!!!) and I'm not the "craftiest" person on the block. Don't get me wrong….I LOVE crafts!! I admire the crafty! I will even suspend reality long enough to pretend I AM crafty and attempt the occasional D.I.Y. project. But no matter how much I wish it to be…it's just not my forte`.
That's ok though! There are soooooooooooooooo many uber crafty women (and men) out there who take pity on the D.I.Y. – challenged and make some super cool projects easy enough even for me!
Take for example….the
D.I.Y. "Designer" Bathroom Mirror!
Emily Louise over at
thesitsgirls.com
made it for just $18 bucks! In just over 300 words (314 to be precise…yep, I counted) & 10 photographs…she describes what I think is a very savvy project worthy of the most gifted DIY'ers and made me feel like even *I* could do this! And I'm going to! For I too have been "blessed" with those cemented-on "builders special" mirrors in my bathrooms that are just crying out for a facelift!