Whether you use your backyard for entertaining, gardening, playing with the kids, relaxing, or a little bit of all of those, it's a much more enjoyable space when it's organized. Toys laying all over the place make it hard to mow the lawn, gardening tools without a place to live tend to get ruined in the rain or lost forever. Save your money and your sanity with these genius ideas for making your backyard into a place you can truly sit back and enjoy!
Related: The 9 Things You Should Never Leave Out In The Yard
I just love this idea! As cute as these kid-sized "vehicles" are, they can quickly become an eyesore when left strewn about the back (or front) yards.
Think outside the planter box! These versatile containers can be used for much more than just plants. Here they make great poolside towel storage.
This is a great idea even if you don't live by the beach. As someone who tends to spend a lot of time barefoot in the backyard, I'm often wishing I had a way to clean my feet off before going back inside. This is such a simple, and attractive option.
Another simple but smart idea! Create a backyard "sink" by hanging a steel pail from an outdoor faucet to turn it into a hand-washing station. Much better than bringing the dirt inside to wash off.
This is something I'm definitely going to be looking into either making or buying! Right now our big, ugly trash container is on the side of our house for everyone to see. I can't believe I never thought of this!
This is one of the cutest DIY garden sheds I have ever seen! Made entirely from discarded doors and windows, it's just the right size for a small to medium sized garden. Not to mention adorable! 🙂
Love this smart and attractive storage solution. A simple galvanized bucket becomes functional and beautiful backyard furniture.
A seemingly worthless broken rake becomes handy backyard gardening tool storage. Just big enough for the essentials. To build this simple tool hanger, all you need is an old garden rake, a little time, and a big nail or screw to hang it on the wall. I love a great recycling project! 🙂
Using cinderblocks to make a backyard bench?! Pure genius! I love a project that I can figure out how to do without ever having to read one line of instructions!
Another brilliant cinder block proj ect! Potting flowers can be back-breaking work if you don't have a potting bench, and this one couldn't be easier to make! All you need are boards and cinderblocks! Perfect for an herb garden.
11. DIY Grill Cart by The Virtual Weber Gas Grill
You can usually find old gas grills for cheap at garage sales. All you need is some some paint and some scrap wood to make your own movable cart to organize all your summer grilling stuff.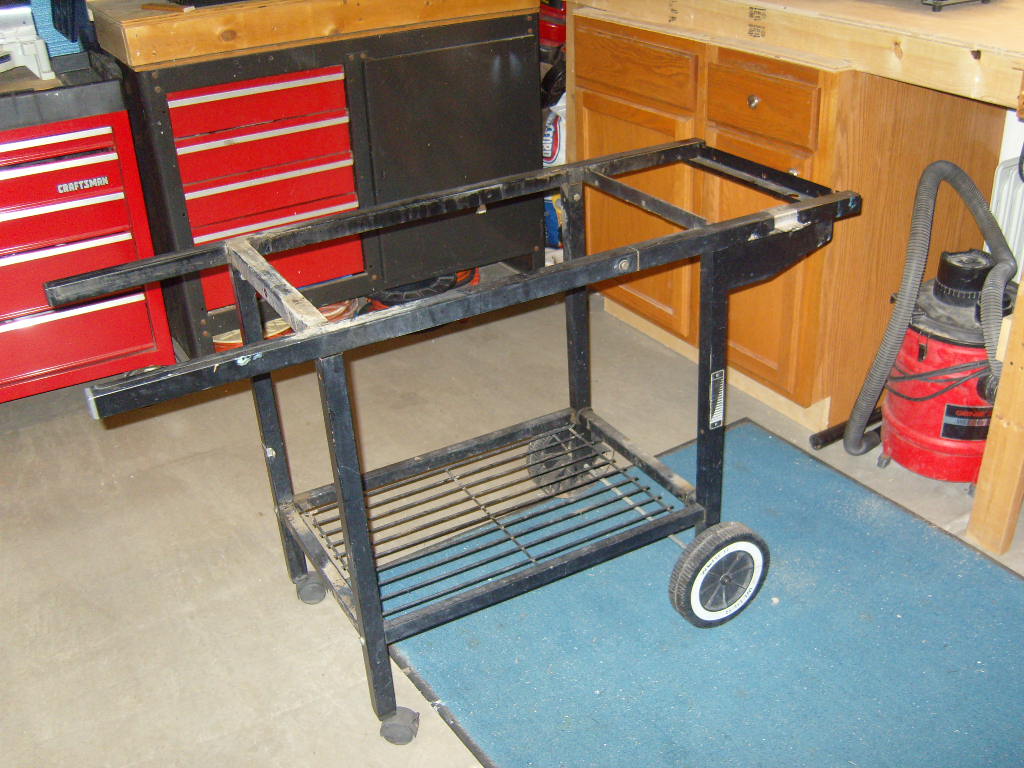 Once again it's galvanized buckets for the win! "A place for everything and everything in its' place" is the concept behind this brilliantly simple organization system for backyard toys. I just love the oversized chalkboard stickers too. No excuse for kids (that can read) not to put their toys away. 🙂
If you're looking for a hose (and sprinkler) holder, a smaller galvanized bucket turned on its' side and attached to a wall, or a larger one simply sitting on the ground near the spigot are both nice ways to deal with this backyard necessity! I really hate having a garden hose just laying out on the ground, so I love this idea.
There's no better way to add storage and seating for guests at the same time than a storage bench. There are lots of DIY projects you can find on doing a simple Pinterest search (if you're handy like that!) but I really love this bench I found on Hayneedle. 🙂
How do you stay organized in the backyard?